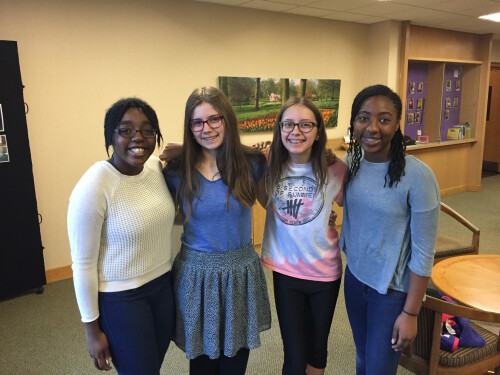 Youth Leadership Training and Confirmation
Every Sunday from 9:30-10:15 am, the youth of EPC (7th-12th grade) meet to follow along with the sermon series, or learn the Bible from start to finish.
At EPC, we believe in a three-pronged concept of faith:
learning the stories of the bible,
learning the history and policies of the church, and
practicing our faith in a myriad of ways (prayer, contemplation, missions, field trips).
During Lent, we are following along with the sermon series, learning about Jesus' ministry on earth.
If you are a person in 7th-12th grade, contact our church office to start your own leadership training or confirmation process!
Contact our church office at for more information.
Communion Sunday
At Elmhurst Presbyterian, we believe that the body of Christ involves all of us. When we celebrate communion, we intentionally create an all-generations environment. Every first Sunday of the month, we celebrate the Lord's supper together, engaging in the community of Christ. Children are invited to the front to participate in an art project or can choose to stay with their families.